The team at Diseno has the privilege of working on the concept for this year's Annual Report 2015/2016 design for OnePeople.
Our team works on a few sketches and tagline ideas which we finally got confirmation on the visual that you are looking at now on this page. On 27 May 2007, OnePeople.sg was launched by Prime Minister Lee Hsien Loong as an organisation that champions racial harmony initiatives in Singapore.
The concept is One Heart. The idea is to use paint brushes of different vibrant colours to represent different races coming together. At the center of the whole visual, we have placed a three dimensional heart in red to represent all the different races and harmony coming together into one piece.
Throughout the annual report design, we have created vibrant dividers to let the design concept flows through. Each divider has a clear icon identifier meant for that particular section, strengthened by the title headline with a sub copy. Pages are layout in a two column format providing a clean and easy to read layout with supplement of images.
Are you looking for an Annual Report Design with an edge and interesting but professional concept to improve your company image? Please drop our team at Diseno an email at [email protected] or call us at +65 68365168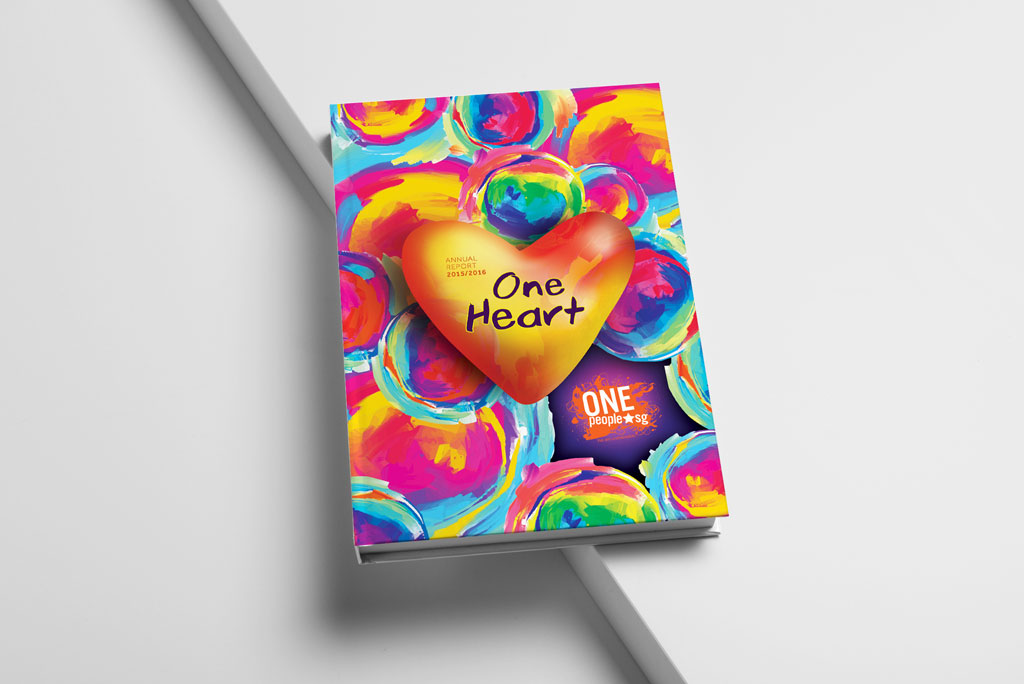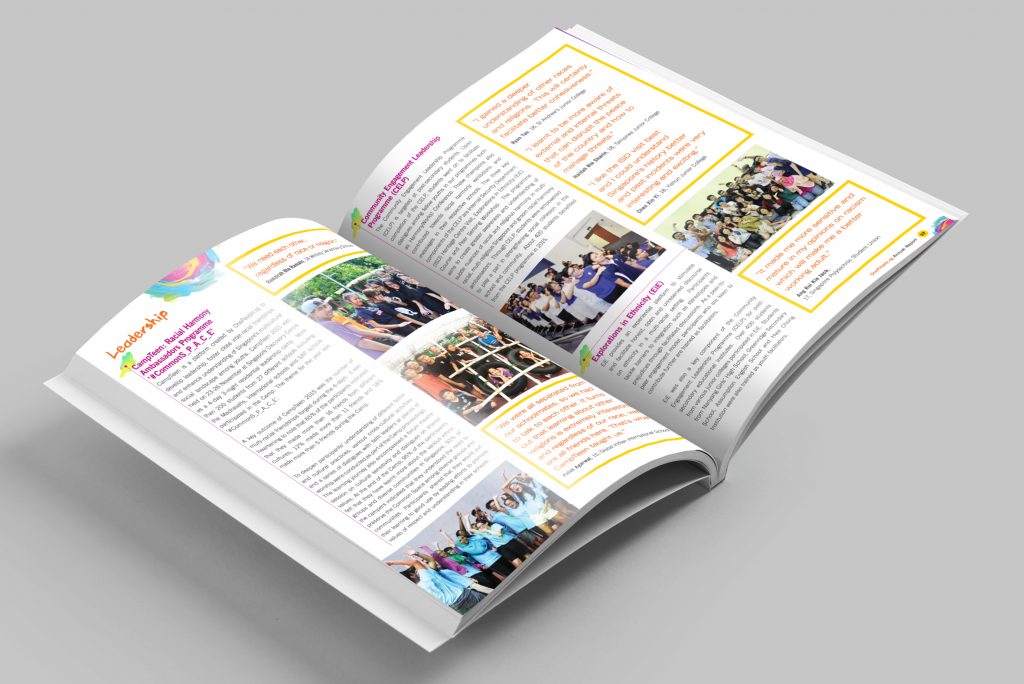 CATEGORY
Annual Report Design