Amazing Bus Ad Design that turn heads and capture attention.
Having an effective bus ad design is important to a successful marketing campaign for your products and services. Bus Advertisement is one of the most popular advertising medium in Singapore and many other countries as well. The size of the bus medium creates huge brand awareness and increase brand recall of your products and services. When you are spending huge amount of money on your media spending on bus advertisement, you need an effective bus ad design to ensure that you get the maximum returns for your investment, be it for increasing brand awareness or for promotion.
With Diseno Advertising, we will help you realise and maximise your bus advertisement dollars spent on your campaign by ensuring maximum exposure and engagement of your brand.
With our team expertise and experience in creative bus ad concept development, let us help you on your next bus ad campaign.
Beautiful bus ad design and strategic copy writing will turn heads, will be talk about and will be shared. A great bus advertisement design will increase the virality of the campaign through social media platforms like facebook and instagram. Adding new mechanics like url tracking and running a contest will increase engagement. With great engagement, your brand will be the talk of the town and the campaign will go viral.
Our bus ad creative design cost starts from $2800 for a single deck bus. For double decker or bendy bus ad design, do email us and we will advise further. Professional Photography service is charged separately.
Invest in an effective bus ad design that works with Diseno. Let us help you get it right the first time and increase your required sales leads for your new product or services launch.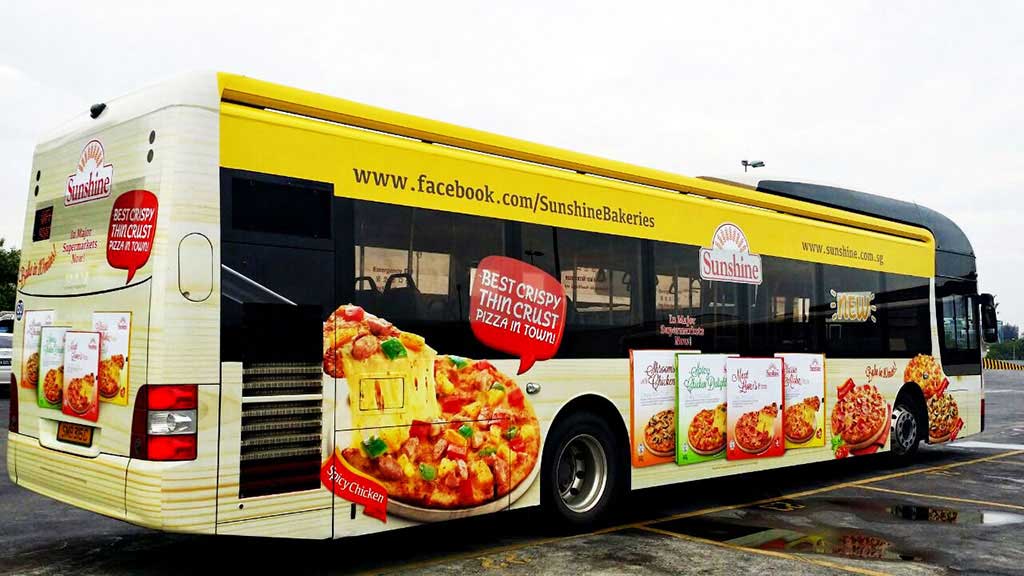 Get your Bus Ad Design Now!